Super Bowl Cheerleader Battle: Ravens or 49ers?
Jan 29, 2013 |
Ravens or 49ers?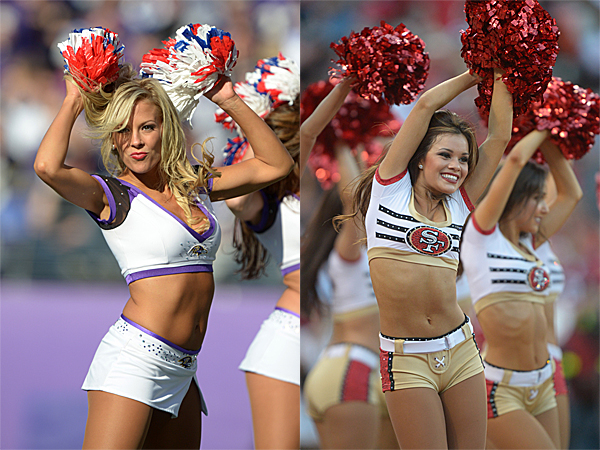 Don't know who to wager on in Super Bowl XLVII? So many of life's decision are based on pretty girls, why not your Big Game bet? Tell us which team - Ravens or 49ers - has the hottest cheerleaders.
Ravens Cheerleaders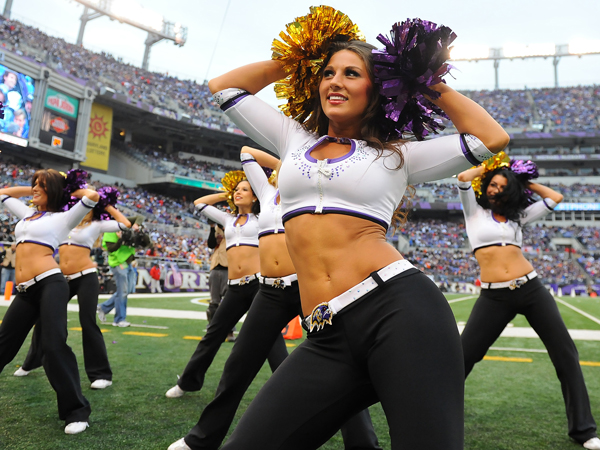 Fun fact about the Baltimore Ravens cheerleading squad - it's co-ed. There are a few lucky guys, doing flips and stunts, that get to hang out with the dance team while having the best seats in the house to NFL action. Can someone say "Best job ever"?
Niners Cheerleaders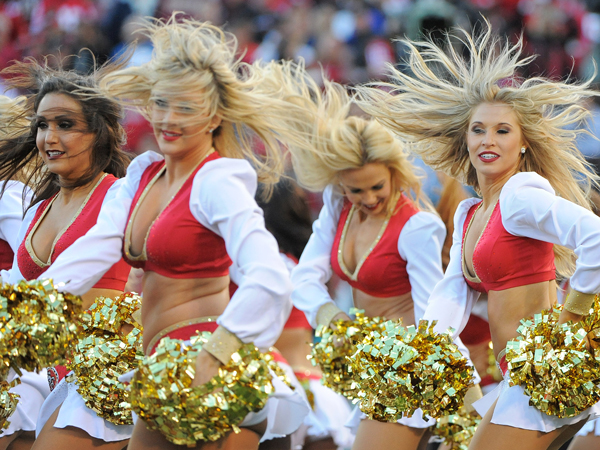 The San Francisco 49ers Gold Rush Cheerleaders have been around since 1983 and consist of 32 professional dancers.
Ravens or 49ers?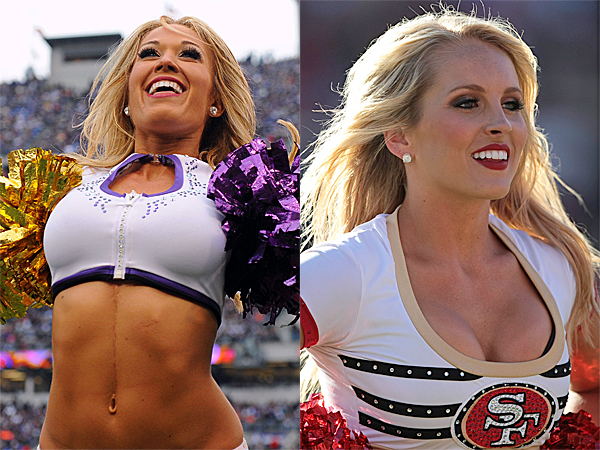 Both squads have their famous alumni. Baltimore's most famous former cheerleader is retired wrestling diva and current girlfriend of George Clooney - Stacy Keibler. As for the Niners, Desperate Housewives star and one-time Lois Lane, Teri Hatcher, is a past member of the Gold Rush.
Ravens or 49ers?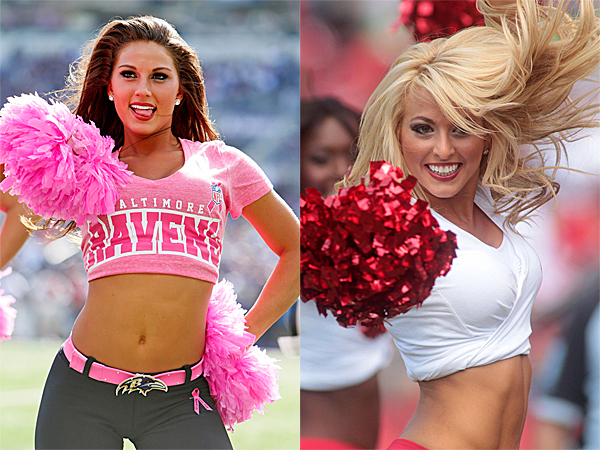 While the Super Bowl is a neutral-site game, you may grade these cheer squads based on their impact on the team's home record. Baltimore was 6-2 SU but just 3-5 ATS as a host while San Fran put together a 6-1-1 SU record at home, going 4-4 ATS in those games.
Ravens Cheerleaders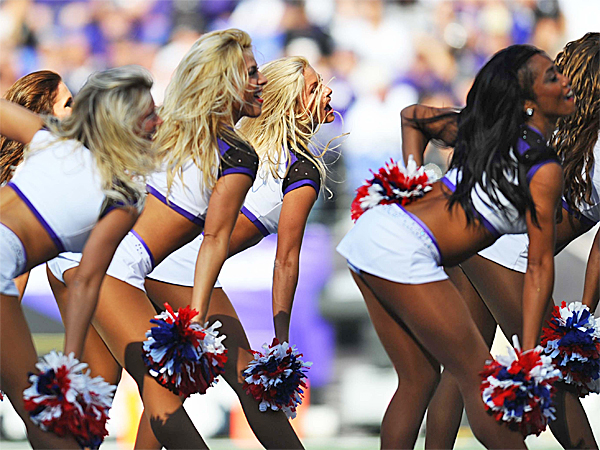 The Ravens cheer squad is making news heading into the Super Bowl. A petition was filed to send Ravens veteran cheerleader Courtney L to New Orleans after she was left off the Super Bowl roster. Apparently, Courtney announced her retirement at the end of the season and it didn't sit well with the squad's director.
Niners Cheerleaders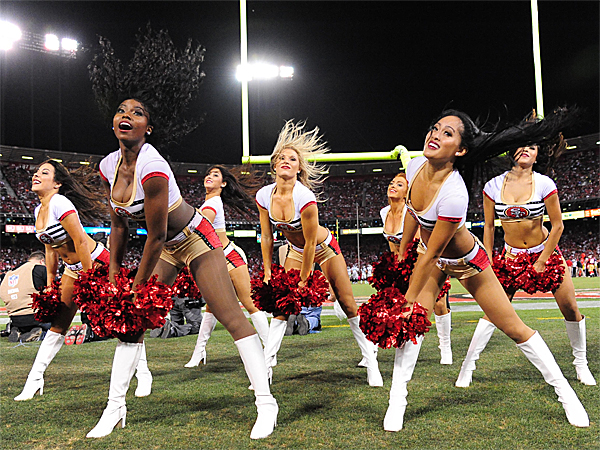 Before reforming the cheer squad in the late 70's, the 49ers' former sideline candy was dubbed the "Niners Nuggets". This group didn't just dance and work the slobs in the stands into a sweaty lather. They sang as well.
Ravens or 49ers?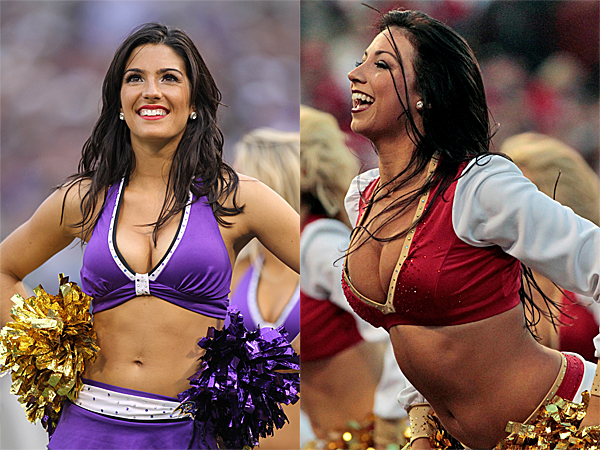 So, which side has the hottest cheerleaders - Baltimore or San Francisco? Let us know and enjoy all the betting action for Super Bowl XLVII.
Previous
Next
More Galleries