Which Simpsons Character Will Be Killed Off?
Oct 3, 2013 |
Sideshow Bob (+350)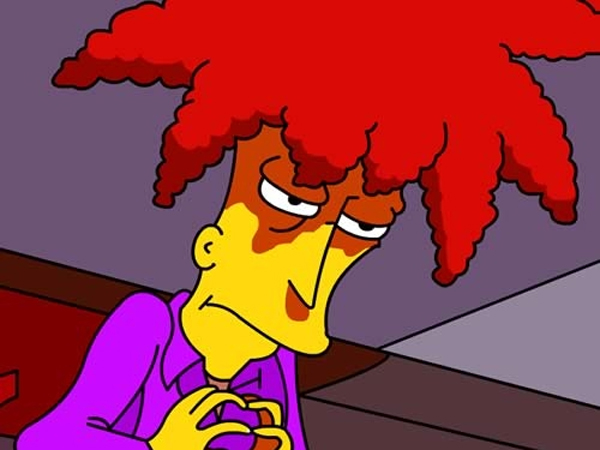 Bart's arch nemesis has been foiled time and time again. Is this the season Sideshow Bob meets his doom? And will it come at the hands - or should we say "the end" - of a rake?
Edna Krabappel (+400)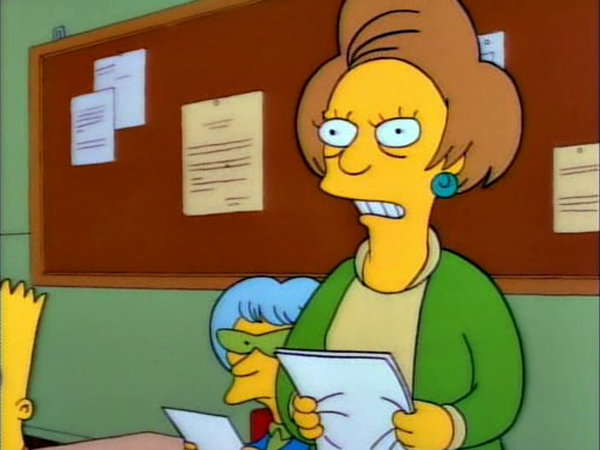 Bart's horny teacher is voiced by Marcia Wallace, who only does voice work for Edna Krabappel. It would seem logical that she would be the one to go since it wouldn't impact any other Simpsons characters.
Abe "Grandpa" Simpson (+600)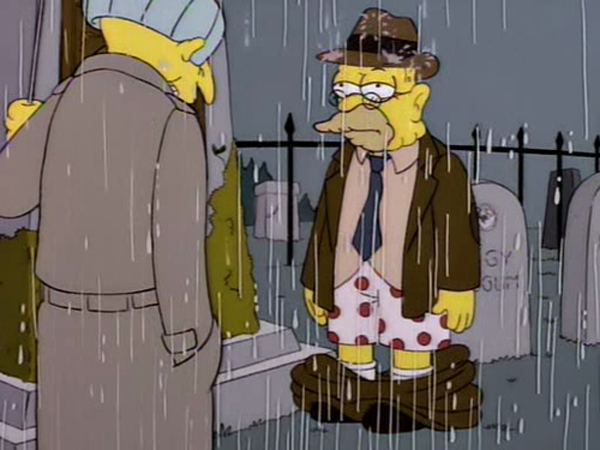 The eldest member of the Simpson family could be on borrowed time heading into this season. Abe is a veteran of both World Wars, invented a sex tonic and got married a bunch of times. He's lived a full life.
Comic Book Guy (+600)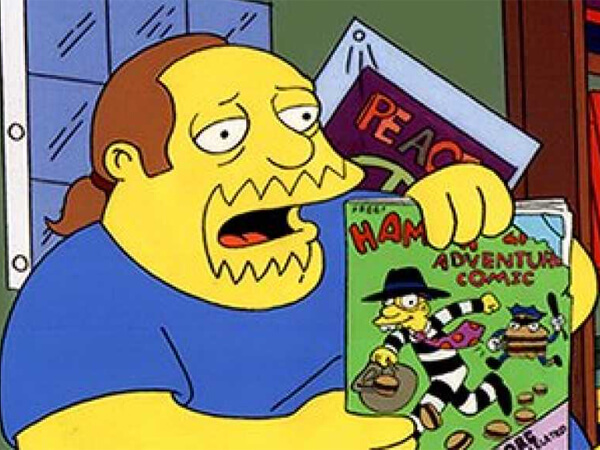 The extended sitting on the computer, high-fat diet, and his constant repulsion of just about anything and everything should have Comic Book Guy suffering a heart attack sooner than later.
Apu Nahasapeemapetilon (+900)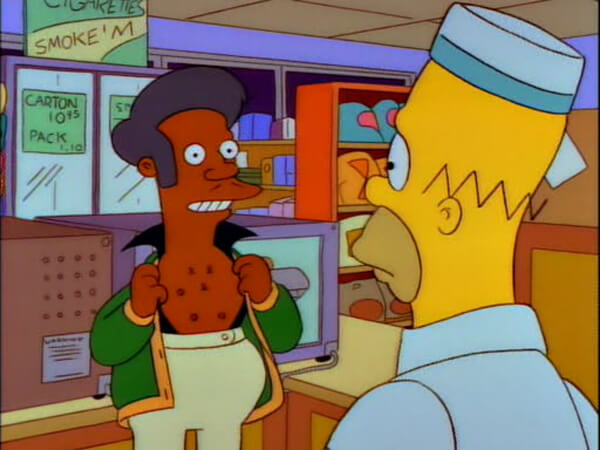 There's no way in hell Apu is going to die. The guy has been shot about 100 times defending the Quick-E-Mart and would leave behind a wife and eight kids. Thank you. Come again!
Barney Gumble (+1,000)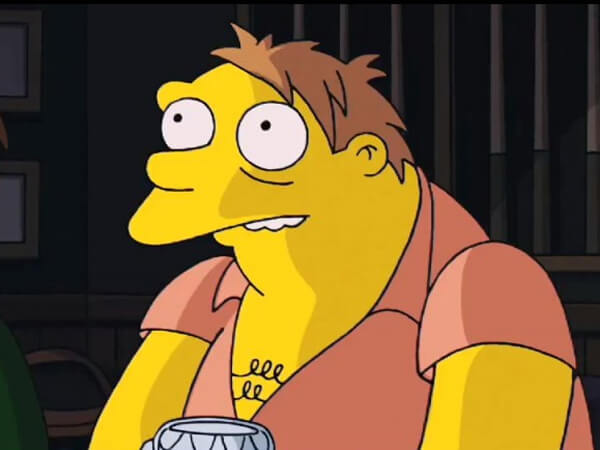 Barney's liver should look like an old shoe at this point, so his death would come as no surprise. He was clean for about half a season before falling off the wagon. Honestly, there is only one Barney. And that's drunk Barney.
Krusty The Clown (+1,000)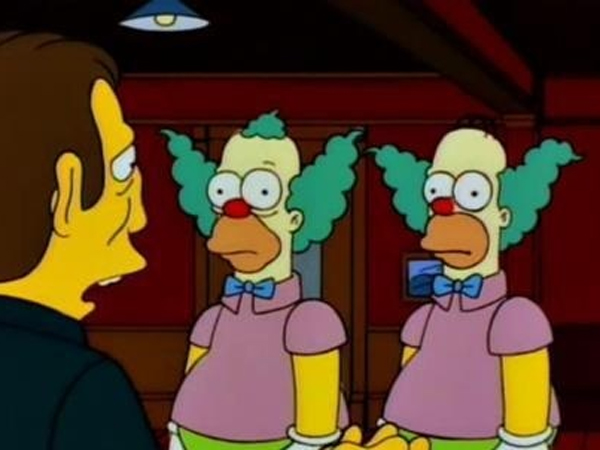 Krusty has faked his death before and has suffered more heart attacks and near-death beatings than you can count on eight yellow fingers. But the world needs a clown, and we don't see The Simpsons getting rid of theirs.
Moe Szyslak (+1,000)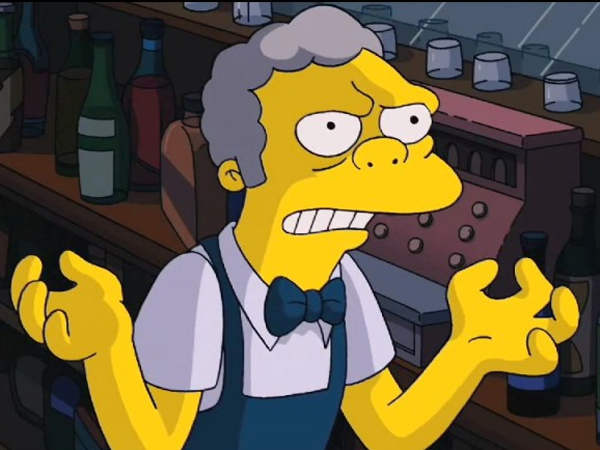 He was born a snake-handler and he'll die a snake-handler. But will that death come this season? Moe is an angry, angry man and has fallen short on numerous suicide attempts.
Hans Moleman (+1,600)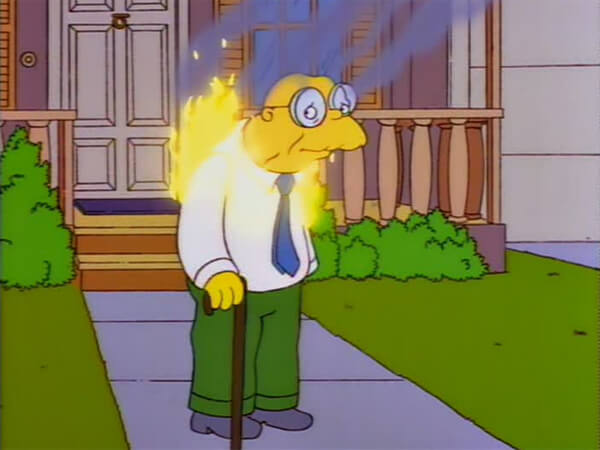 If that football to the groin didn't take down Hans Moleman, we don't know what will. Moleman has survived explosions, the electric chair, fires and having Mr. Burns drill into his brain. If he is going to die, it better be one hell of a finish.
Chief Wiggum (+1,600)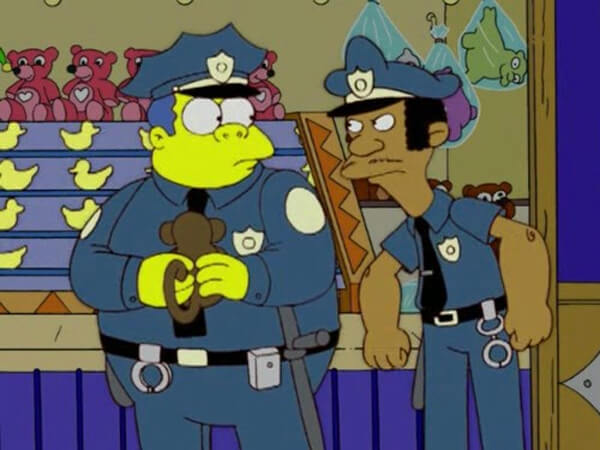 Police work is a dangerous job, even if you're Chief Wiggum. Springfield's finest isn't shy about drawing his weapon, if he's shooting at bad guys, turning the TV off, or cracking nuts.
Previous
Next
More Galleries