Monday Night Football: NFL Odds & Cheerleaders
May 5, 2014 |
Week 1: Chargers at Cardinals (-3.5)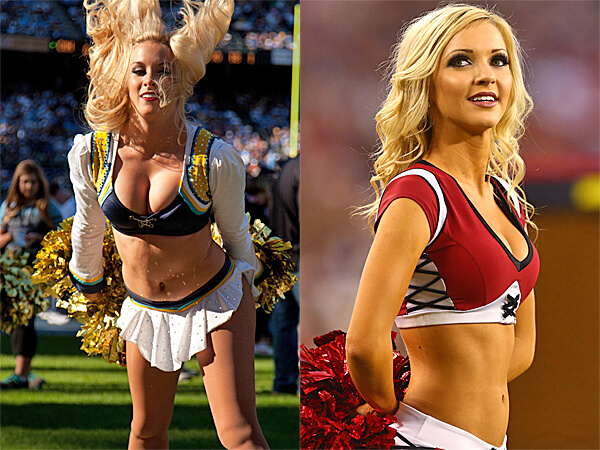 There is actually two Monday games in Week 1, with the early game between the Giants and Lions. But since neither of those teams have cheerleaders, we decided to shine the spotlight on this Monday matchup and the sideline beauties for the Bolts and Cardinals.
Week 2: Eagles at Colts (-2.5)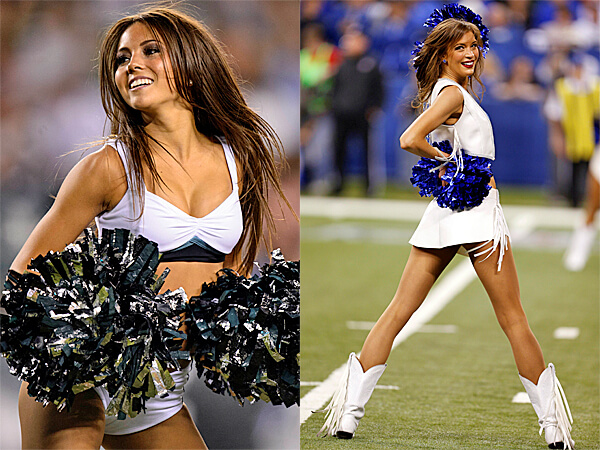 Two dynamic offenses hit the Monday stage in Week 2, with the Eagles' high-octane playbook taking on Andrew Luck and his potent passing attack.
Week 3: Bears at Jets (-1)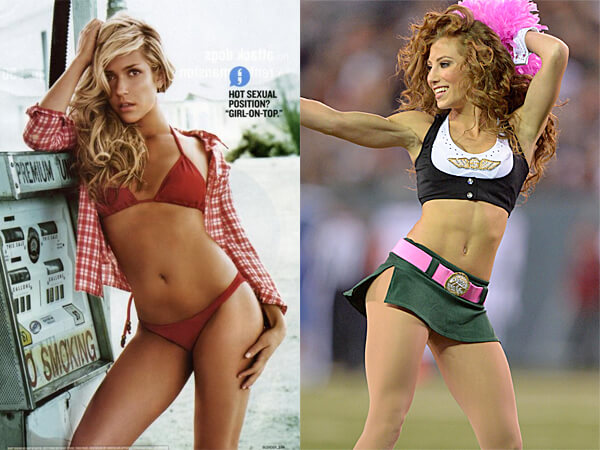 Since the Bears don't have cheerleaders, we went with Jay Cutler's wife Kristin Cavallari - which is probably better anyways. For some reason, the schedule makers have the Jets on MNF twice this season, and they're actually favored in this game.
Week 4: Patriots at Chiefs (+2)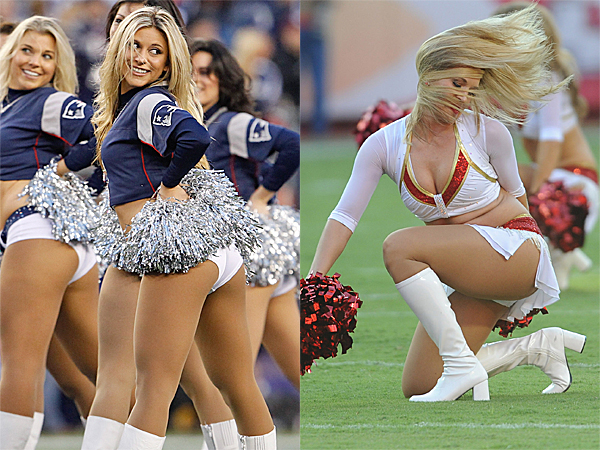 This is a good litmus test for both teams early into the season. Can New England remain an elite team in the AFC? Was Kansas City's turnaround in 2013 a product of easy scheduling? We find out on Monday night in Week 4. Some spots have this Chiefs -2 and others Pats -2. Shop around.
Week 5: Seahawks at Redskins (+6)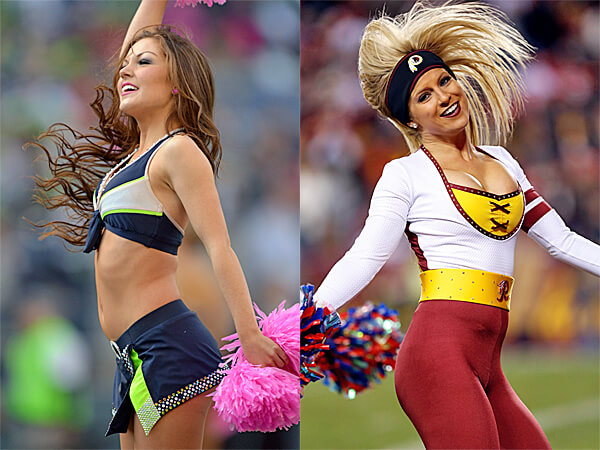 Football fans won't have to wait long to see if Robert Griffin III's knee is up to snuff. The Redskins QB gets a true test with the Super Bowl Seahawks coming to DC in Week 5.
Week 6: 49ers at Rams (+4)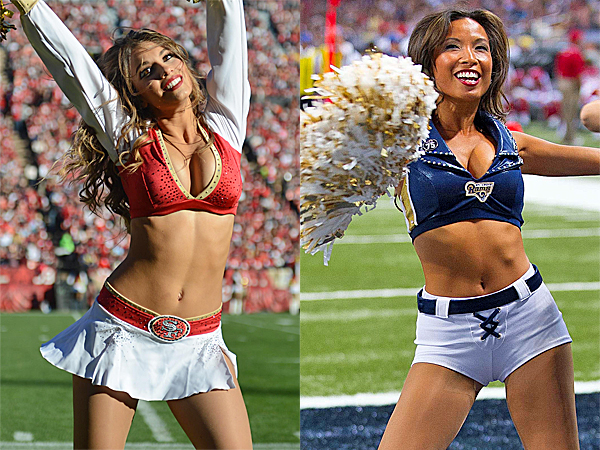 The NFC West takes over this Week 6 Monday nighter. The Niners will likely be chasing the Seahawks in the division while the Rams can play spoiler, with an excellent ATS record against NFC West rivals.
Week 7: Texans at Steelers (-4.5)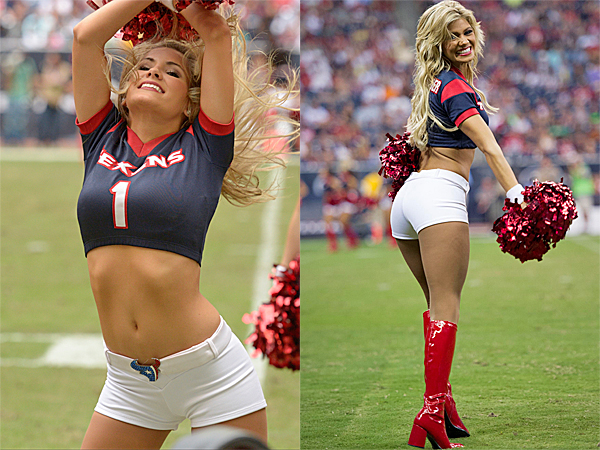 Unfortunately, the Steelers are one of those rare franchises that poo-poo cheerleaders. But, lucky for us, the Texans are one of those franchises who have a better cheer team than football team. Double dose of Houston hotties for this Week 7 showdown.
Week 8: Redskins at Cowboys (-4)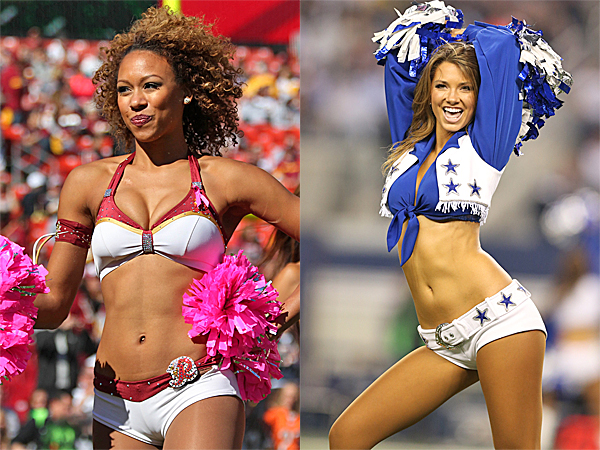 This classic NFL rivalry is the main event of Week 8. No one knows what the hell is going to happen in the NFC East this year, but we can always count on the Cowboys to field the best - hands down - cheerleaders in sports.
Week 9: Colts at Giants (-2)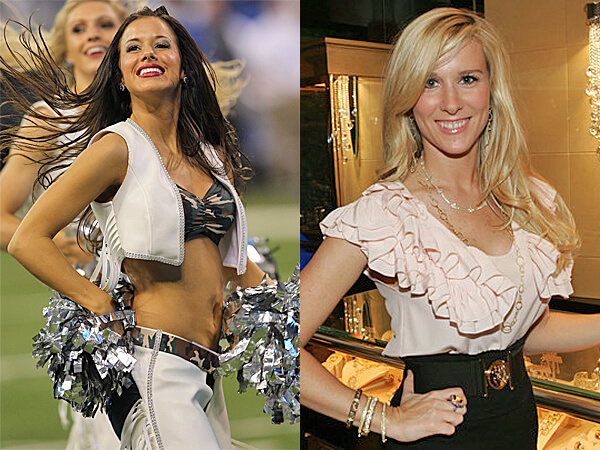 We already touched on the fact the Giants don't have cheerleaders (what is there not enough good-looking women in New York? C'mon!), so instead we measure Eli Manning's wife Abby Mcgrew against the Colts cheerleaders. Not too shabby lil' brother.
Week 10: Panthers at Eagles (-2.5)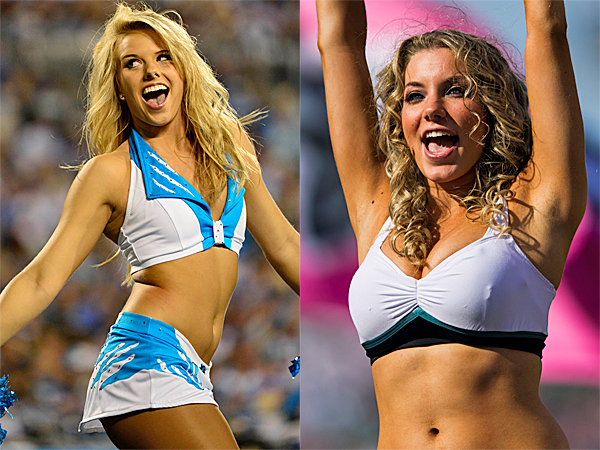 This Monday Night Football matchup is shaping up to be one of the best games of the schedule: Philadelphia's high-scoring offense versus Carolina's stingy defense. And don't forget about Cam Newton. Add in the fact that both could be competing for a top seed in the NFC playoffs, and this is a must-see Monday nighter.
Week 11: Steelers at Titans (-1.5)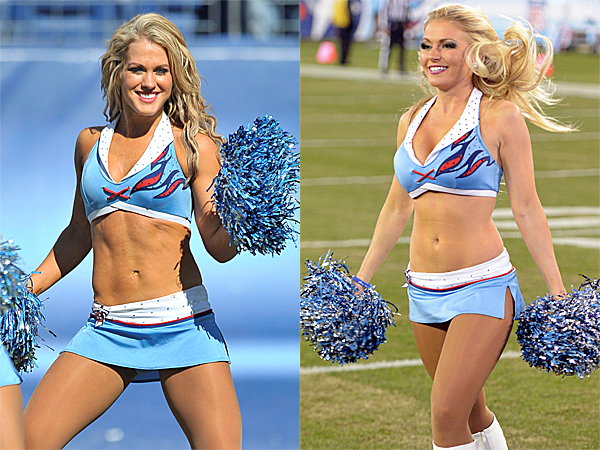 Not sure how Tennessee is a home favorite in this Week 11 finale, but here we are. Pittsburgh will likely be back in the mix of the AFC playoff picture, but since they don't have any cheerleaders you get second helpings of the Titans cheer squad.
Week 12: Ravens at Saints (-6)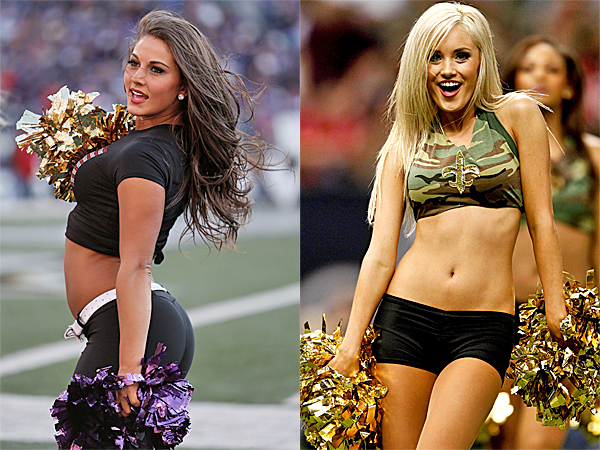 Depending on how the AFC North and NFC South play out, this could be a battle of two former Super Bowl champs trying to stay relative in their respective conferences. The Saints are always a tough out at home on Monday Night Football.
Week 13: Dolphins at Jets (-1)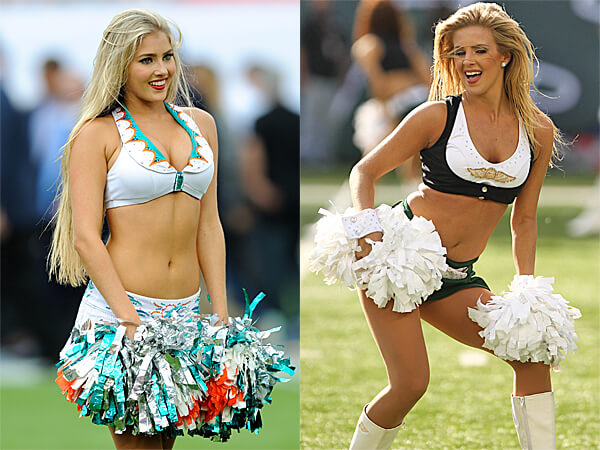 The Jets find themselves favored once again on Monday Night Football. New York is, however, a rightful favorite in this AFC East grudge match. The Dolphins leave sunny Miami to play a mid-December game in New Jersey. Don't expect the cheerleaders to be wearing these outfits come Week 13.
Week 14: Falcons at Packers (-6.5)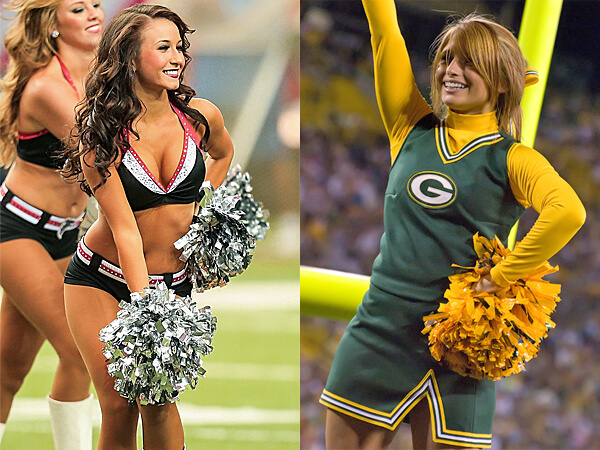 Will the Falcons dust themselves off after a disastrous 2013 or is Atlanta doomed to toil at the bottom of the NFC South. One thing is for sure: They have better cheerleaders than the Cheeseheads. Green Bay has no "official" cheer squad, which is understandable. What sane woman wants to be outside in Wisconsin come December?
Week 15: Saints at Bears (-1)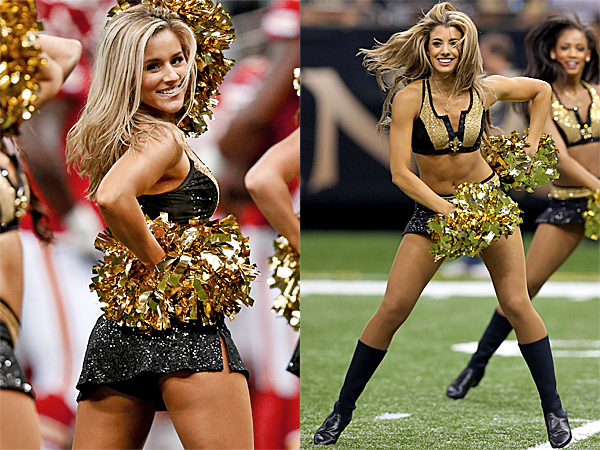 To us, this spread seems too short. Sure, the Saints could be fighting for a playoff seed in Week 15 and we all know how good Drew Brees is on Monday night. But we're talking an outdoor game (New Orleans' biggest Achilles' heel) in Chicago in the dead of winter. No Bears cheerleaders means the Saints squad is twice as nice.
Week 16: Broncos at Bengals (+3)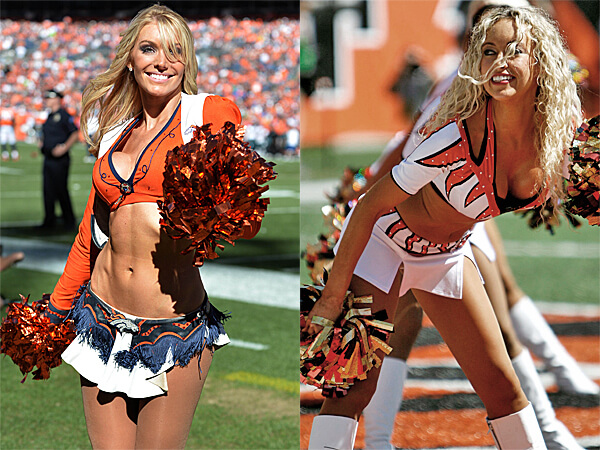 The final Monday Night Football game of the schedule comes three days before Christmas. The Broncos are expected to top the AFC once again but the Bengals are also projected to be among the top teams in the conference. A lot can - and will - change between now and December 22.
Previous
Next
More Galleries