The San Francisco 49ers try to put some space between them and the rest of the NFC West while the Arizona Cardinals attempt to find their winning ways after back-to-back losses on Monday Night Football. Oddsmakers have set the Niners as 7-point road favorites in Arizona.
In order to get a better grasp on this spread, we brought backup in form of team experts David Fucillo of 49ers blog "
Niners Nation
" and Jess Root of Cardinals blog "
Revenge of the Birds
". They put on the pads and debate which side will cover the spread on Monday night.
THREE REASONS WHY SAN FRANCISCO WILL COVER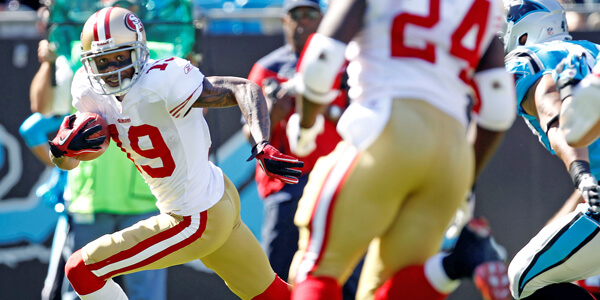 David Fucillo writes for Niners Nation. You can follow them on Facebook or Twitter @NinersNation.
Arizona's offensive line
The Cardinals are on pace to give up the second most single-season sacks in NFL history. The 49ers have a dominant pass rusher in Aldon Smith and an overall strong front seven that should be able to do bad things to the Cardinals DL.
Dominant rushing attack
The 49ers are averaging a league-leading 5.9 yards per carry, behind Frank Gore and Kendall Hunter. Aside from setting up manageable second and third downs, this duo is consistently able to break 10 and 15 yard runs.
Special teams
Ted Ginn Jr. returned to full-time return duties last week. Although the 49ers did not convert points on his punt returns, he electrified the crowd with three big returns. The 49ers' special teams have been questionable, but they showed up in a big way against the Seattle Seahawks.

THREE REASONS WHY ARIZONA WILL COVER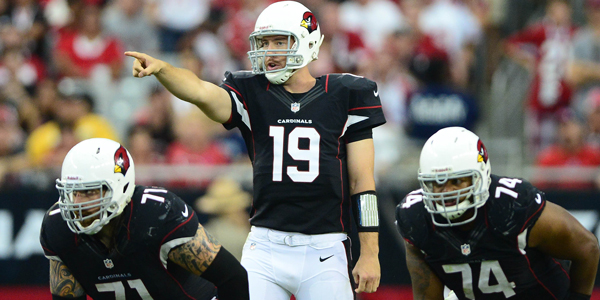 Jess Root writes for Revenge of the Birds. You can follow them on Facebook and on Twitter @revengeofbirds.
Hometown pride
The Cardinals play close games at home. Excluding their 27-6 won over the Eagles, they have not had a home game decided by more than four points.
Skelton crew
John Skelton has not yet lost at home (7-0 SU, 6-1 ATS as a home starter). The Cardinals are home dogs in this game, so a win would clearly beat the spread.
Bird dogs
The Cardinals have covered in three of four games they have been underdogs and the fourth game was a push (Arizona hasn't been this big a home underdog since beating Dallas 27-26 as a 7-point underdog on Christmas Day 2010).
Join the debate. Which team - San Francisco or Arizona - covers Monday night?