NFC North rivals take the Monday Night Football stage in Week 9, when the Green Bay Packers host the Chicago Bears. Oddsmakers have set the Packers as 10.5-point favorites at Lambeau Field, taking on a Bears team missing starting quarterback Jay Cutler.
In order to get a better grasp on this game, we've enlisted the help of those who know these teams the best. Expert NFL bloggers Adam Oestmann of "
Chicago Bears Huddle
" and Jason Hirschhorn of
"Acme Packing Company
" put on the pads and debate which team not only wins Monday night but covers the spread.
WHY CHICAGO WILL COVER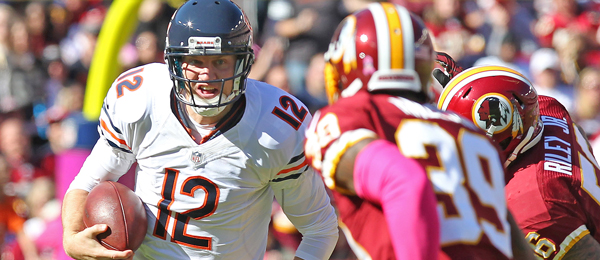 Adam Oestmann is the managing editor for Chicago Bears Huddle on ChicagoNow. You can follow them on Facebook, Google+ and Twitter @BearsHuddle.
Points
The Bears' three highest-scoring games this season have been on the road - scoring 38 points per game in enemy territory. Green Bay is scoring just 30 points per game overall, and given the fact that backup QB Josh McCown led Chicago to their highest-scoring game of the season in Week 7 (41 points), the Bears don't have to feel patently insecure with him at the helm.
I won't completely ignore the elephant in the room, because the reality is still that the Packers' defense has not allowed a single opponent to score 38 this season. But still, for all their defensive struggles the Bears are still only allowing 29 points per game through seven.
Trestman's backup-friendly offense
Chicago's new head coach Marc Trestman has been highly touted as a QB guru since his name first appeared in interview chatter this past spring, and Bears fans have certainly seen strides in Jay Cutler's game. But the beauty of his West Coast scheme is just how QB friendly it can be. That much was evidenced with McCown's 70 percent completion rate, 204 yards and a TD in relief against the Redskins.
McCown is incredibly smart and knows the Bears' playbook inside and out. With playmakers all over the field in Brandon Marshall, Alshon Jeffery, Matt Forte and Martellus Bennett, McCown can be a game manager and hit the Packers with a litany of paper cuts. What will enable him to do that will be the execution of…
The run game
Green Bay is most susceptible to the run on the outside around the left and right ends, and that also happens to be where the Bears have executed best with Matt Forte. All they have to do is watch their film and the point of attack will be apparent. Getting Matt Forte involved early and often is a must.
If Forte does indeed get going - and he's certainly due for a day - it will give McCown the opportunities he needs to make plays and control the clock, which should really help the Bears' injury decimated defense. As much as this one appears a daunting task for Chicago, the opportunities will be there for them to take advantage of on Monday night.
WHY GREEN BAY WILL COVER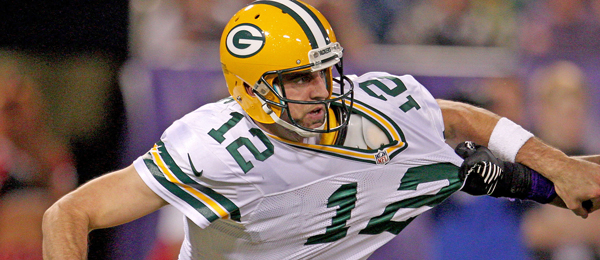 Jason Hirschhorn writes for Acme Packing Company. You can follow them on Facebook and Twitter @acmepackingco.
Retooled running game
The Packers have been without a reliable ground game to balance out their offense since 2010. That's finally changed this season, as not only have the Packers brought in talented runners Eddie Lacy and Johnathan Franklin, but they've retooled their run blocking scheme.
Head coach Mike McCarthy and offensive line coach James Campen have mixed in some gap scheme concepts into their zone-blocking schemes. The result is a less predictable ground game and more open holes for Green Bay's running backs. Playing against a Bears defense that already yields the 14th-most yards per rush attempt, the Packers should be able to do whatever they want in the running game on Sunday.
Elite run defense
It may have been unthinkable a year ago, but the Packers have transformed their run defense into one of the league's elite units. Individual development from defensive lineman Mike Daniels along with improved play by linebackers Jamari Lattimore and A.J. Hawk has made life hard for opposing offensive lines. Consequently, the running lanes are fewer and smaller than they were a year ago.
Allowing the fourth-fewest rushing yards per game (83.6), Green Bay should bottle up running backs Matt Forte and Michael Bush. That's crucial considering that the Bears are set to give quarterback Josh McCown his first start since Week 16 of the 2011 season.
Aaron Rodgers
Few quarterbacks have played the Bears better over the past five years than Aaron Rodgers. The former MVP can pick apart defenses even without his full allotment of receivers. It's unknown at this point if James Jones will be active for Monday night's game. However, even if he can't go, Rodgers will make do with Jordy Nelson, Jarrett Boykin, and Myles White.
In past seasons, the Bears have found some success against Rodgers by playing double-high safety. That scheme works when the opposing offense can't run the ball. With that no longer the case in Green Bay, the safeties will be drawn down, opening up some deeper passing lanes. When that happens, Rodgers will exploit the Bears for big gains.

Join the debate. Who covers on Monday night: Bears or Packers?