Two undefeated teams go in. Only one comes out. The 3-0 Miami Dolphins visit the 3-0 New Orleans Saints on Monday Night Football. Oddsmakers have set the hometown Saints as 6.5-point favorites.
In order to get a better grasp on the Monday nighter, we've enlisted the help of those who know these teams the best. Expert NFL bloggers Cody Strahm of Dolphins blog "
Dolphins Gab
" and Andrew Juge of Saints blog "
Saints Nation
" strap on the helmets and butt heads over which team will not only win but cover the spread Monday.
WHY MIAMI WILL COVER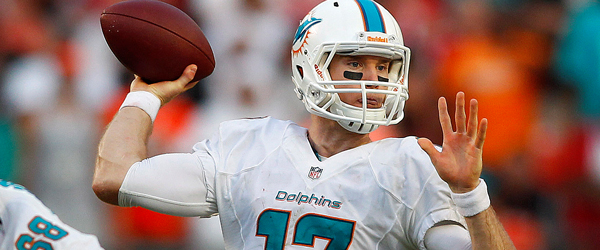 Cody Strahm is the editor of Dolphins Gab. You can follow them on Facebook and Twitter @DolphinsGab.
Tannehill better than advertised
The numbers have been impressive for sophomore quarterback Ryan Tannehill. Through three weeks, Tannehill ranks in the Top 10 in quarterback rating, completion percentage and yards per attempt. But he's essentially been putting the offense on his back with virtually no help from his running game or pass protection, which makes those statistics considerably more impressive. Give Tannehill some help on Monday night, and the sky is the limit for this Dolphins offense.
Dolphins disrespected
Only two teams are bigger underdogs than the 3-0 Dolphins in Week 4. Yes, the Saints are 3-0 too. Yes, they're playing at home on Monday Night Football, where they've historically been very good. But these Dolphins are no pushover.
Miami is arguably a more proven team than New Orleans looking at this season alone. Both teams have beaten the dangerous Falcons by a slim margin at home. That's a wash. But that was the Saints' only quality win. Barely edging the lowly Buccaneers and pouring it on the inept Cardinals hardly constitutes an impressive feat.
Miami playing with house money
Judging by the spread, nobody expects the Dolphins to win this game. And this really isn't a game the Dolphins absolutely need to have either. The pressure was on Joe Philbin's team in Weeks 1 and 2. Given the gauntlet schedule they are currently in the midst of, beating the Browns and Colts was crucial.
After beating both teams, then topping the Falcons at home a week ago, the Dolphins are sitting pretty at 3-0. Miami's fanbase established 3-2 by the bye week as the goal for the first five games of the season. Well, the Dolphins have already met those expectations. The pressure will be off on Monday Night Football.
WHY NEW ORLEANS WILL COVER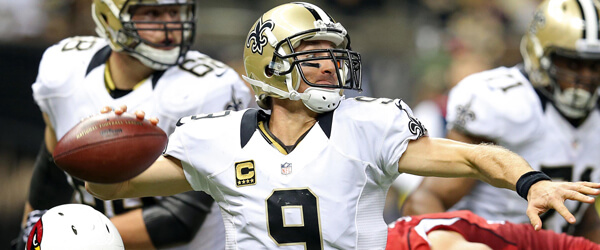 Andrew Juge writes for Saints Nation. Follow them on Facebook and Twitter @SaintsNationBlg.
History with Sean Payton

The Saints are 9-2 in games coached by Sean Payton on Monday night and many of those were huge blowouts at home against very good teams. No coach is better at preparing his team for big primetime games. Payton is a fantastic motivator, but also very good at eliminating any distractions his team may face the week of a big game. The Saints will be ready and focused.
Brees' Monday magic

Drew Brees is 10-2 on Monday Night as a Saint (played one game last year without Payton as the coach). Only two of those games have been away, both wins, so the Saints are 8-2 at home with Drew Brees at quarterback on Monday night.
Further, they usually cover the spread. In those 10 games combined, the Saints won by an average of 14 points (this includes subtract the points in losses). They have wins by 25, 29, 20, 20, 22, 21, 8 and 15, covering the spread on each occasion. So they're not only 8-2 overall, they're 8-2 covering the spread on MNF. Brees is obviously a big part of that. He typically performs well averaging 300 yards passing over 12 games.
Miami is a young 3-0

Sometimes managing the hype and excitement of being 3-0, especially when you're a young and inexperienced team, is tough. This will be a stern test for the undefeated Dolphins going on the road on Monday night football, especially playing a team like the Saints (who are also undefeated).
The Saints are on the heels of a 31-7 home win and their offense and defense are ranked sixth and fourth in the league respectively. The spread is under a touchdown and there will be a lot of distractions to manage for Miami. The Saints will be prepared and they are a safe bet because of it.
Join the debate. Who covers the spread Monday night: Dolphins or Saints?