NFL Player Props: Most Rushing Yards
Jun 27, 2012 |
Arian Foster, Houston Texans +350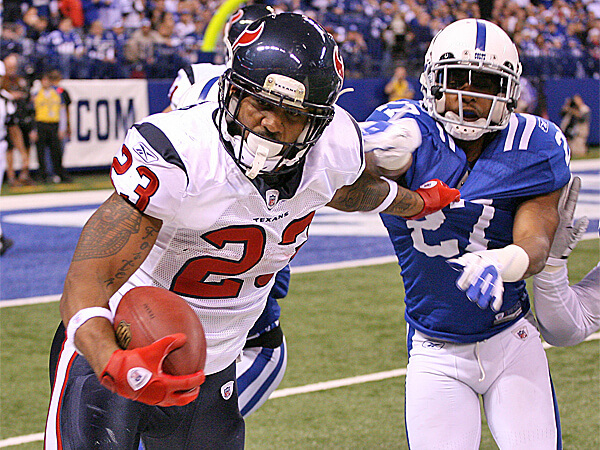 Foster put the Texans on his back when injuries plagued Houston's passing game. The do-it-all running back posted 1,224 yards on the ground, which was fifth in the NFL. Those numbers could drop with the Texans' passing game back at full strength.
Ray Rice, Baltimore Ravens +500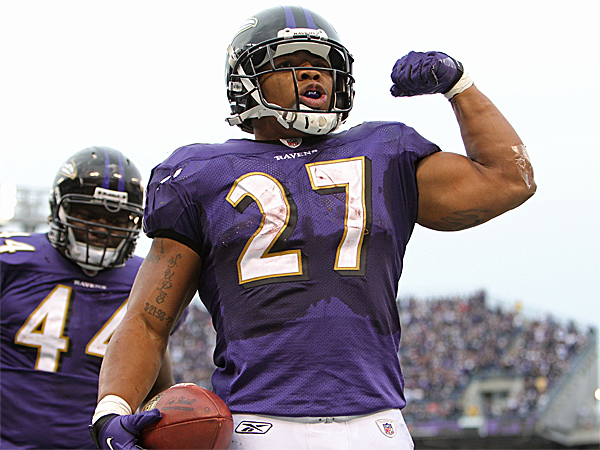 Rice rushed for 1,364 yards - second most in the NFL. Baltimore is using him more and more as a receiving option, totaling more than 700 yards and three receiving TDs last season.
Maurice Jones-Drew, Jacksonville Jaguars +650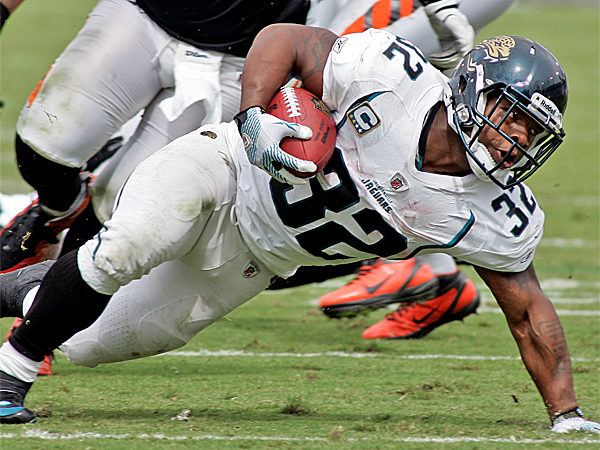 Football fans waiting for MJD to break down could be wasting their time. The Jags RB led the NFL in rushing yards last season, motoring for 1,606 yards. And you know he had himself in fantasy football, too.
LeSean McCoy, Philadelphia Eagles +1,000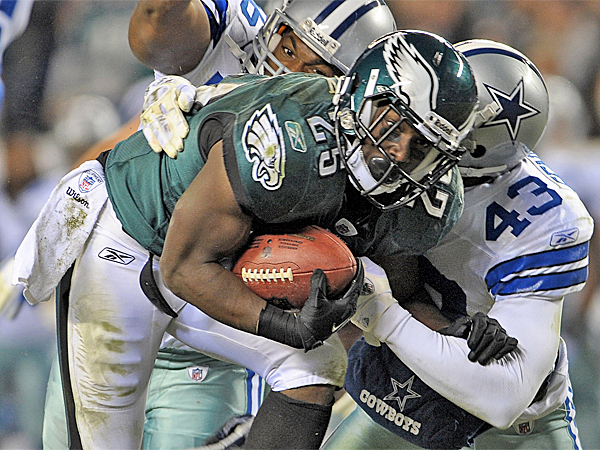 McCoy had a breakout year in 2011, rushing for 1,309 yards, which was fourth in the league. At this price, McCoy could be the best value bet on the prop board.
Ryan Mathews, San Diego Chargers +1,000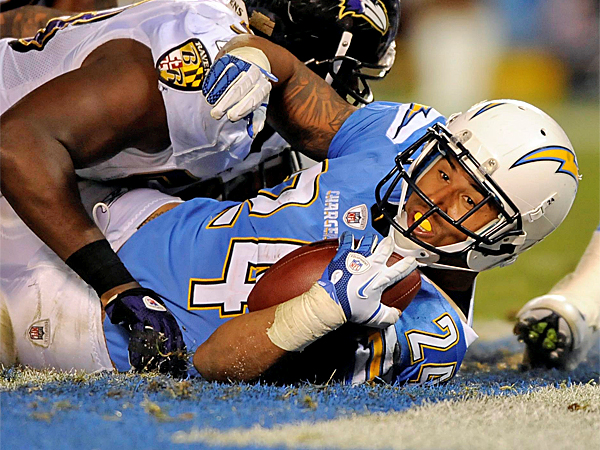 Mathews had his first 1,000-yard season, rushing for 1,091 yards in 2011. Injuries have held Mathews back in his first two years in the league. It will be interesting to see what the Bolts RB can do when healthy.
Jamaal Charles, Kansas City Chiefs +1,600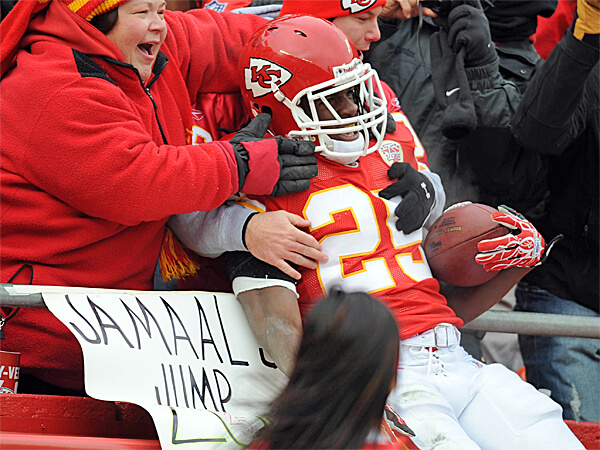 Charles was one of the many members of the Chiefs to get bit by the injury bug. He is expected to be cleared for training camp after shredding his ACL two games into 2011.
Chris Johnson, Tennessee Titans +1,600
Three seasons ago, Johnson broke the 2,000-yard mark and had a down year in 2011, rushing for 1,047 - a season 99 percent of running backs would love to have. If Johnson can find his form, he's easily the best rusher in the NFL.
Darren McFadden, Oakland Raiders +1,800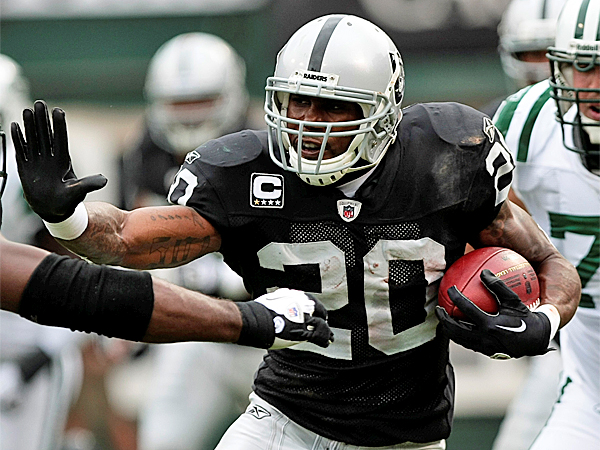 McFadden is a home-run hitter and can pile on the yardage with just a few big runs. However, Run DMC has to stay healthy to have a shot at the league's rushing title. He posted 614 yards in just seven games last year.
Marshawn Lynch, Seattle Seahawks +1,800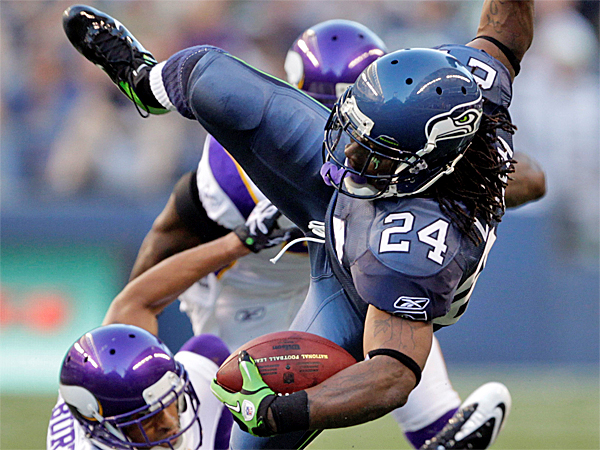 "Beast Mode" has a new contract in hand and the weight of the franchise on his shoulders. Lynch will eat his share of Skittles if he wins the rushing crown.
Trent Richardson, Cleveland Browns +1,800
The Alabama product is expected to get the majority of touches in Cleveland and could become the first rookie RB to win the rushing title since Edgerrin James in 1999.
Previous
Next
More Galleries