My dad isn't the sharpest bettor. In fact, he's not much of a bettor at all.
Outside of our yearly NCAA bracket pool and the occasional friendly wager when our favorite teams collide, he wouldn't qualify as a gambling man.
That's not to say he doesn't have an opinion on those sorts of things. In fact, with the way my dad rips into athletes and their teams, you'd swear they just cost him a "Cool G" on the moneyline. Like any good dad, my pops knows what he likes – and doesn't like.
He takes Gonzaga to win March Madness every year, no matter their record or seeding. And, as a loyal Yankees fan, he would bet against the Red Sox even if they were playing the Bad News Bears (Matthau's kids not that Billy Bob remake shit).
So, with Father's Day this Sunday, I share with you some weekend bets inspired by my old man and perhaps all of our dads in some way.
MLB
So, dad's got the Yankees over the Angels this weekend just about every which way he can – moneyline, runline, series price, 5-inning odds – even though New York is just 12-26 in its last 38 trips to Los Angeles.
That also means he's backing the Orioles over the Red Sox. My dad's biggest gripe with Boston isn't the heated history between the two clubs or that the BoSox lead the AL East. It's their pants. As an old ballplayer, my dad has taken it upon himself to become the unofficial MLB fashion police.
"Look at this guy, pants hanging halfway down his ass. How the hell is he supposed to run to first like that? You don't see any Yankees like that."
It can wear on you over the course of nine innings. But in moments like that, I like to think "At least I'm not Dusty Baker's kid".
NBA
My dad is New York everything for sports. Yankees, Giants, Rangers and Knicks, which is why he's never really cared much for LeBron.
He won't deny that James is an incredible talent but the scars from that infamous summer of 2010 still haven't fully healed. I have to think he may have had a Knicks No. 6 jersey on pre-order.
Dad's liking the Spurs in this series, getting drawn into the "Old Dogs vs. Young Bucks" angle. But he also loves the movie
Wild Hogs
, so bet accordingly.
NHL

As mentioned above, my father is New York or bust when it comes to sports teams. He's a Rangers fan which means he's a little PO'd at the Bruins right now. But he loves that brand of hockey and passed along the photo below when Boston swept my Penguins in the Eastern final.
UFC 161
My dad is more of a Roy Nelson than a Dan Henderson, but if he had a favorite MMA fighter – and he doesn't – it would be Hendo. He's taking Henderson via H-Bomb versus Rashad Evans in Winnipeg this weekend.
U.S. Open
If Fred Couples was playing in the U.S. Open this weekend, my dad would be all over him to win outright. So, instead, he's picking Rickie Fowler (+4,000) because he likes the all orange ensemble.

"That's sharp"

He's been snooping around his club's pro shop for some orange Puma gear and I haven't got the heart to tell him he'd look like Otto the Syracuse Orange mascot if he ever got his "Rickie" on.

NASCAR
I have a terrible secret. I'm a closet NASCAR fan and it's my father's fault.
Once the NFL season was over in our house, Sundays became NASCAR day. My dad and my brother both love it and have even been to a few races. I'll admit, the last few laps can be pretty damn exciting.
My dad's pick for this weekend's Quicken Loans 400:
"Anybody but Jeff Gordon."
NFL
The reason I'm a Dallas Cowboys fan is because my father is a New York Giants fan. Growing up, we'd suffer through Giants games Sunday after Sunday until one week they played the Cowboys and their trio of Emmitt Smith, Michael Irvin and Troy Aikman. Needless to say, I was hooked.
The tables have turned in recent years and I'm still suffering through Giants games. However, those games happen to be Super Bowls.
The biggest games of the year for us, at least, are the two times New York and Dallas matchup in the regular season. So there is a red circle around September 8 on both our calendars. That's Week 1 of the NFL season, when the Giants visit the Cowboys as 3-point underdogs on Sunday Night Football.
No matter the outcome of the game, one of us calls the other and opens with
"How 'Bout Them Cowboys!"
. It stings a little when he says it.
Miss USA
I'll never forget driving with my dad to get our hair cut one Saturday morning. I was about 12 or 13 at the time. As we turned a corner, this tall blonde beauty came bouncing up the road on her morning jog, her pink sports bra putting in overtime.
"Look at the teeth on that one. She's got a good dentist," my dad spurted, swerving as he got a goodbye glance in the rearview.
In honor of that moment, dad's going with Miss Florida (+700), Miss Oklahoma (+1,500) and Miss Nevada (+2,500) as his Miss USA trifecta.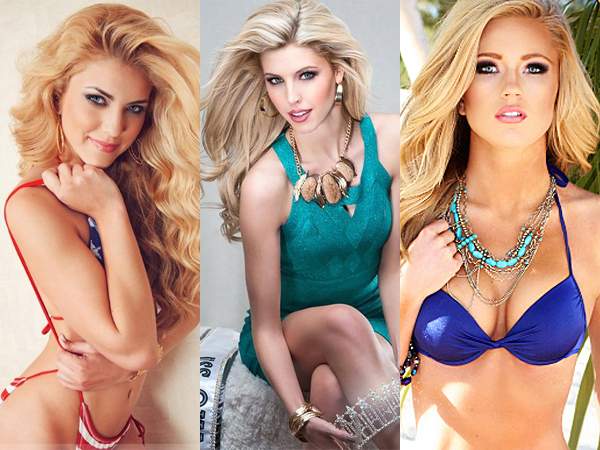 Happy Father's Day.


Who's your dad betting on this weekend? Share your best Father's Day plays in the comment section below or on Twitter @Covers.