NHL Ice Girls vs. NBA Dancers: Who are hotter?
Feb 15, 2012 |
Philadelphia Flyers Ice Girls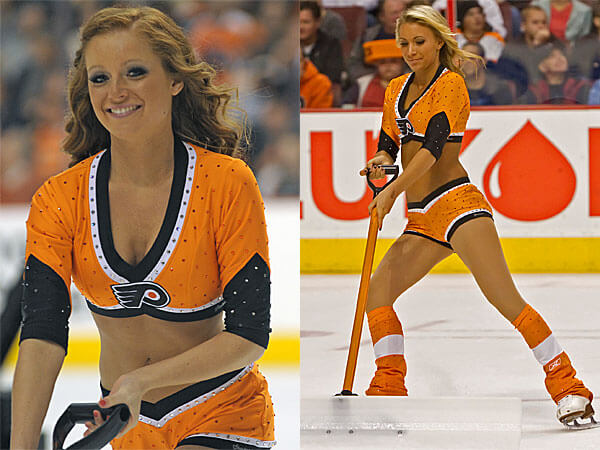 Looking for a tough girl that knows how to shovel a driveway? Look no further than the Flyers Ice Girls.
Miami Heat Dancers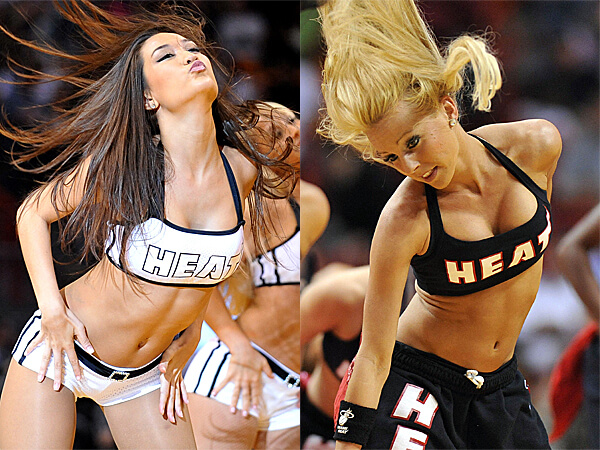 Sure, LeBron, Wade and Bosh may put a few butts in the seats, but the real stars in South Beach are the Heat's dance team.
Dallas Stars Ice Girls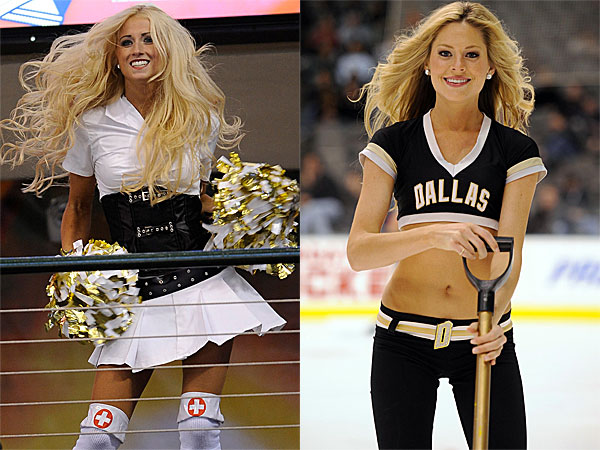 Just like how the Cowboys set the standard for NFL cheerleaders, the Stars are tops in the NHL when it comes to heating up the ice.
Dallas Mavericks Dancers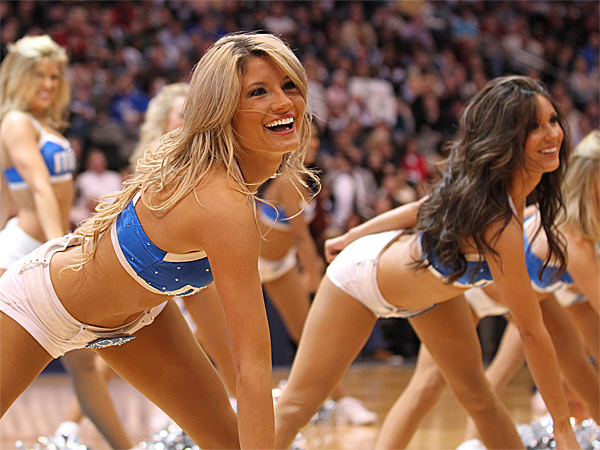 The Dallas Mavericks have long had one of the best dance squads in the NBA - way before they captured the NBA title last season.
Anaheim Ducks Ice Girls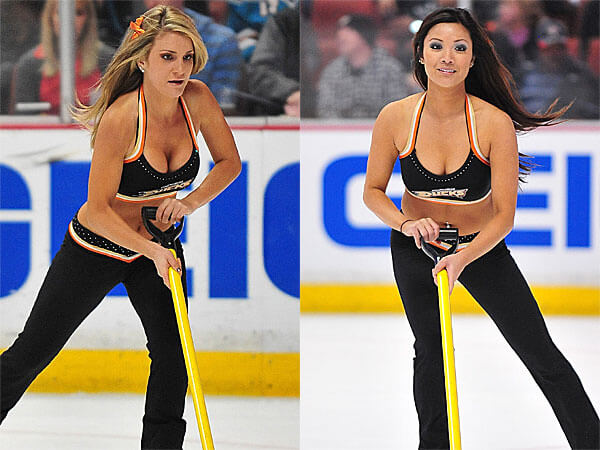 Anaheim was one of the first NHL teams to feature the snow-shoveling ice girls. It almost makes up for the fact that its team is named after an Emilio Estevez movie. Why not the Anaheim Young Guns?
Laker Girls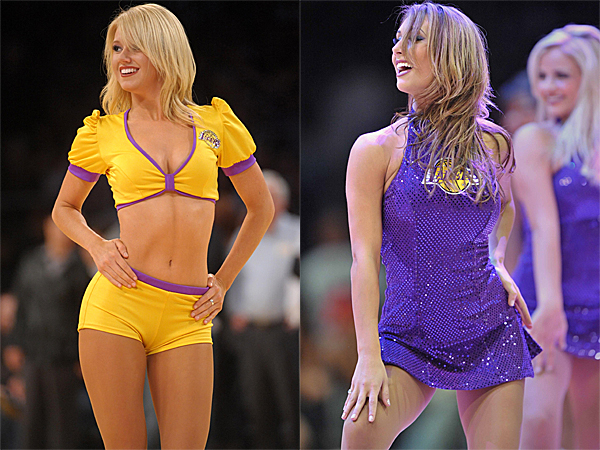 If you grew up playing basketball as a teenage boy, your game-winning shot fantasy always concluded with a celebratory hug from the Laker Girls.
New York Islanders Ice Girls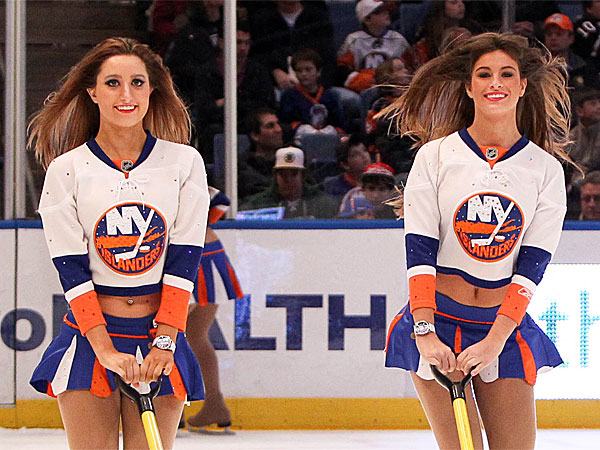 What these Long Island ladies lack in pure beauty, they make up for with those cheerleader outfits. Isles fans don't have much to cheer for these days...
Charlotte Bobcats Dancers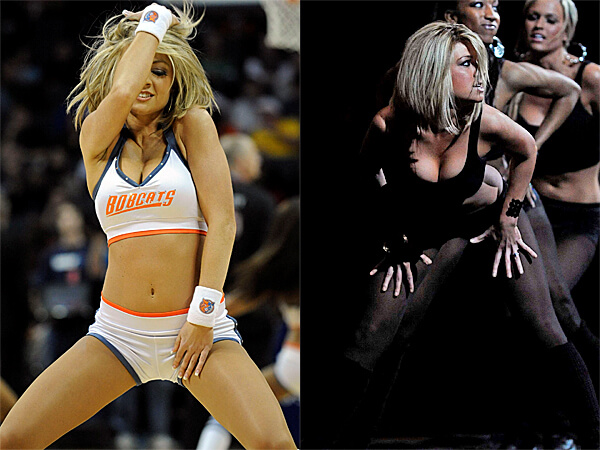 Michael Jordan may be able to stomach watching a losing team every night, but M.J. sure as hell won't slack when it comes to the ladies. Thanks Mike.
Columbus Blue Jackets Ice Girls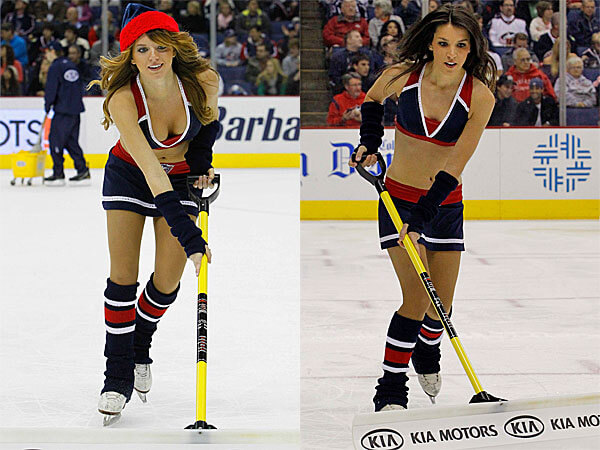 If hockey fans in Columbus have to sit through an entire Blue Jackets game, the team can at least give them something to distract them in between whistles.
Phoenix Suns Dancers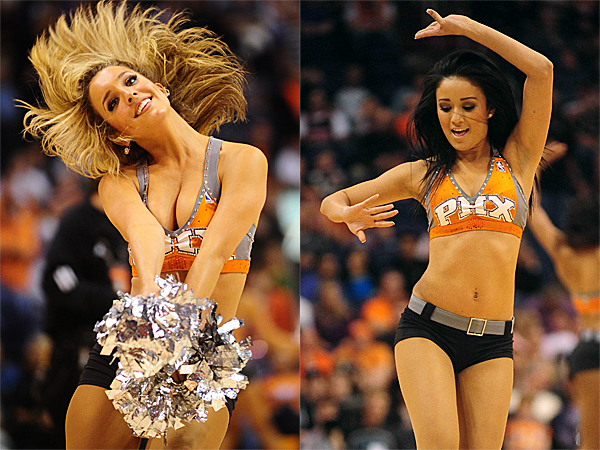 The only thing hotter than the desert heat is the Phoenix Suns Dance squad.
Los Angeles Kings Ice Girls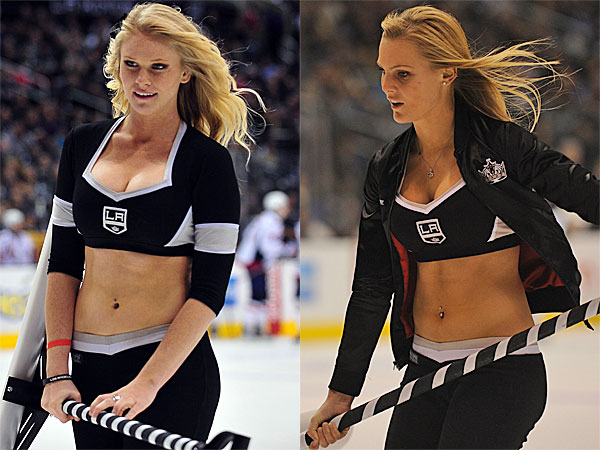 They're no Laker Girls or USC Song Girls, but it wouldn't be a Los Angeles franchise without some sex on the sidelines - or in this case - bluelines.
New Orleans Hornets Dancers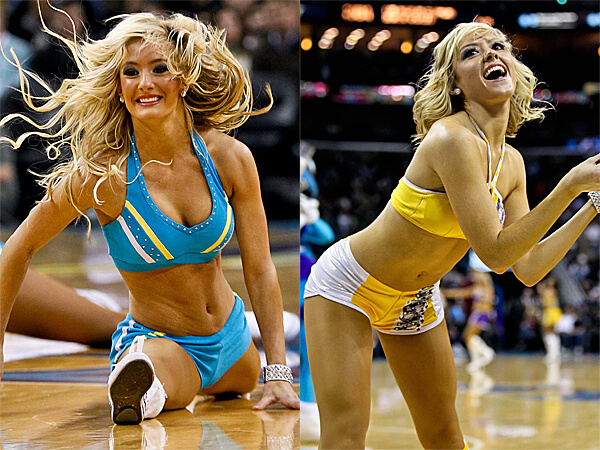 Just a heads up, throwing beads at the Hornets dance team won't get you what you want. Sorry, it's a family show.
Previous
Next
More Galleries