Monday Night Football: NFL Cheerleader Wars
May 9, 2013 |
Week 1: Philadelphia Eagles at Washington Redskins (-4.5)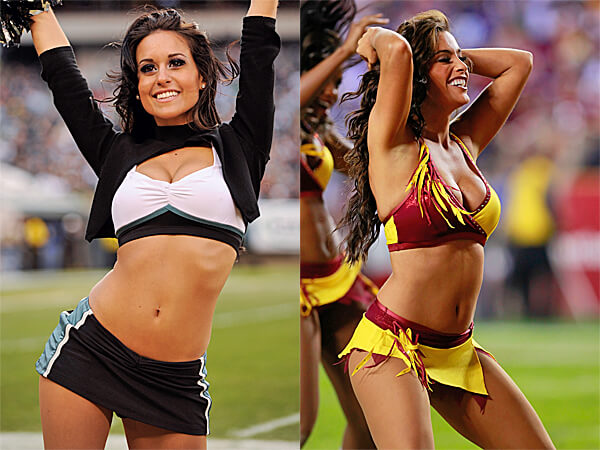 Week 1 of the NFL season opens with a pair of Monday Night Football games. The Eagles and Redskins are up first. Will RG3 be ready to roll by Opening Day?
Week 1: Houston Texans at San Diego Chargers (+3)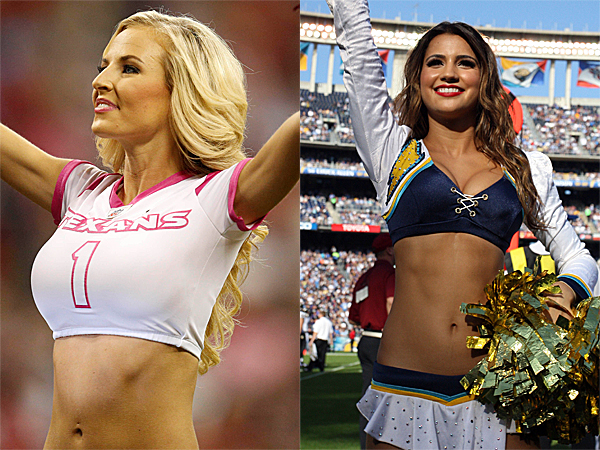 The second MNF matchup of Week 1 pits the Texans against the Chargers. Houston has failed to cover in its last four games versus San Diego.
Week 2: Pittsburgh Steelers at Cincinnati Bengals (-1)
The AFC North is up for grabs with Pittsburgh, Baltimore and Cincinnati all in the running for the division crown.
Week 3: Oakland Raiders at Denver Broncos (-13.5)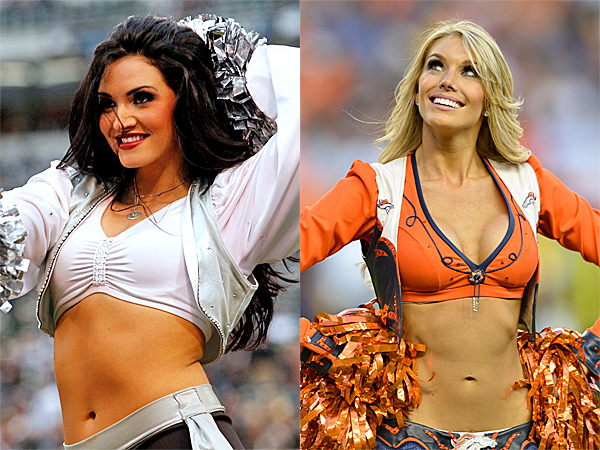 Oddsmakers have tagged this Monday nighter as a blowout, with the Broncos opening as near two-touchdown faves.
Week 4: Miami Dolphins at New Orleans Saints (-4.5)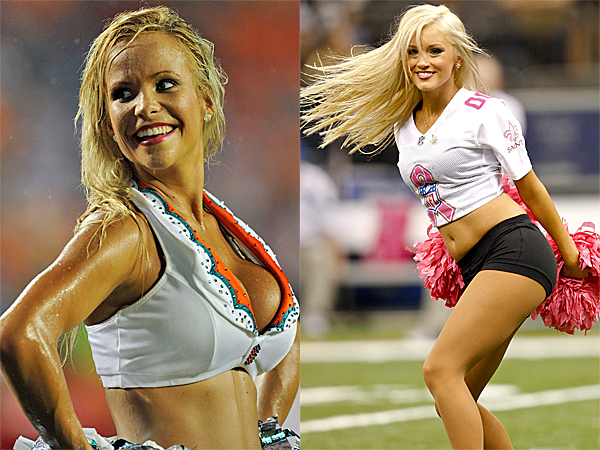 South Beach comes to the Big Easy in a battle of two of our favorite cheer squads.
Week 5: New York Jets at Atlanta Falcons (-7)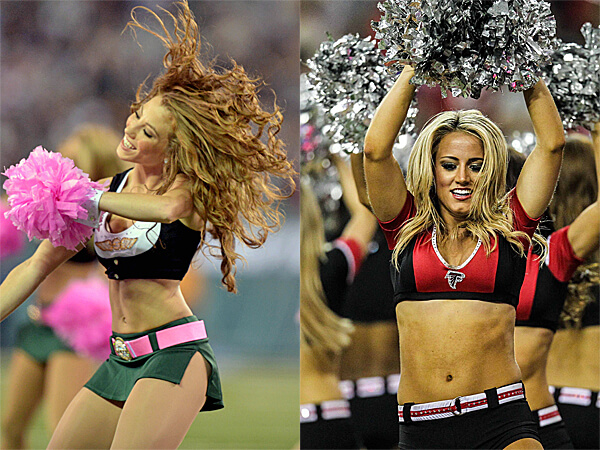 The drama-filled circus known as the New York Jets visit the Falcons on Monday in Week 5. At least the "Flight Crew" are consistently hot.
Week 6: Indianapolis Colts at San Diego Chargers (-2.5)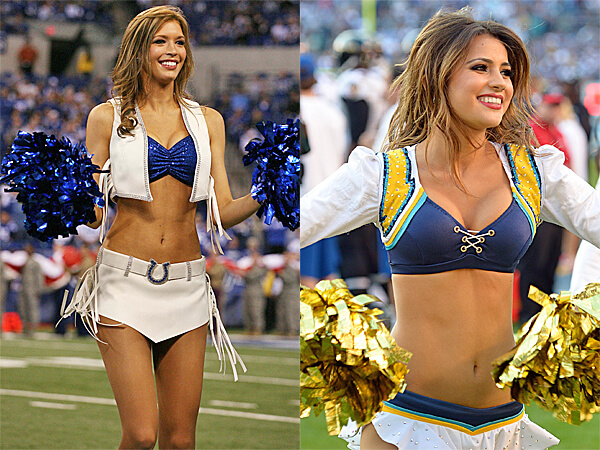 "Colts vs. Bolts" has a nice ring to it. Andrew Luck tries to avoid the sophomore slump on the NFL's big stage in Week 6.
Week 7: Minnesota Vikings at New York Giants (-3)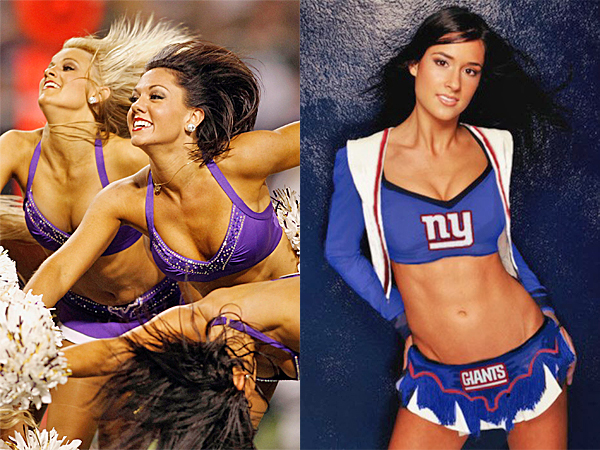 The Giants are one of those weird NFL teams without cheerleaders, so we made due with this beauty.
Week 8: Seattle Seahawks at St. Louis Rams (+4)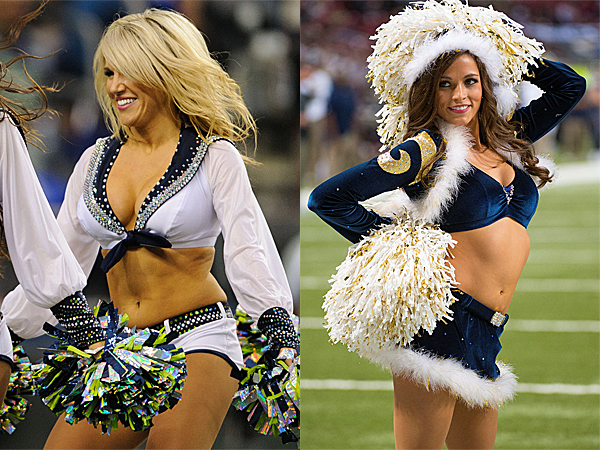 The Rams and Seahawks are two of the young and exciting teams on the rise in the NFL. This NFC West battle could hold weight in the division's playoff race.
Week 9: Chicago Bears at Green Bay Packers (-4)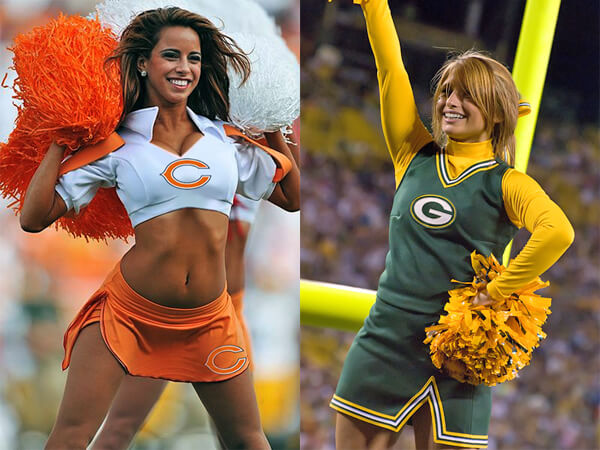 Neither of these NFC North rivals have an official cheerleading squad. I can't really blame them. What sane woman wants to stand around half naked at Lambeau or Soldier Field in November?
Week 10: Miami Dolphins at Tampa Bay Buccaneers (-1.5)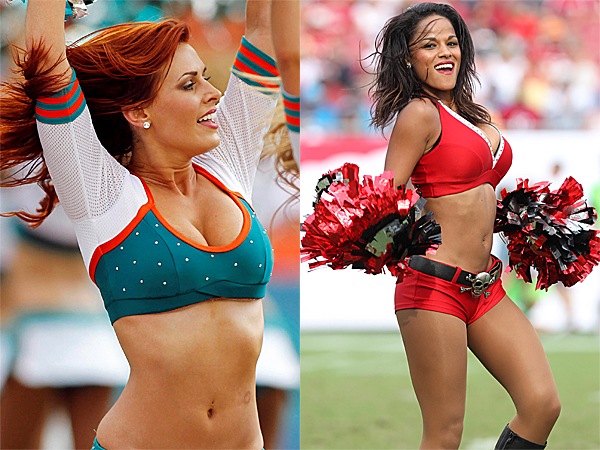 The battle for Sunshine State bragging rights will be played out on Monday Night Football in Week 10.
Week 11: New England Patriots at Carolina Panthers (+3)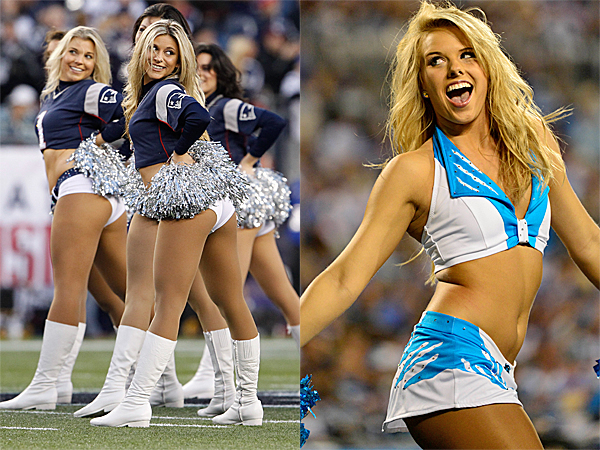 This spread is sure to move depending on how Cam Newton performs. The Panthers finished the 2012 season strong but do they deserve to be field-goal dogs to the Pats at home?
Week 12: San Francisco 49ers at Washington Redskins (+1.5)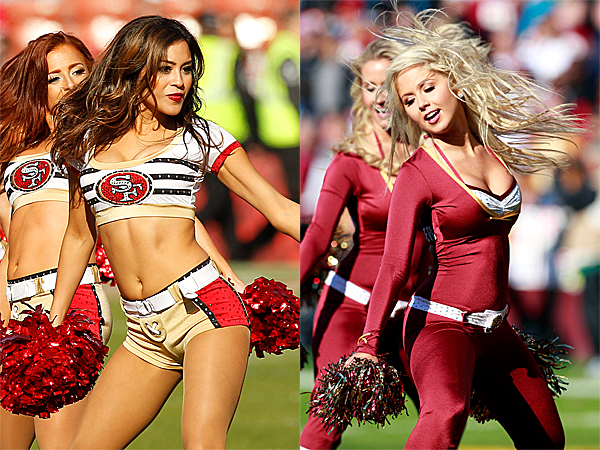 It's Colin Kaepernick vs. Robert Griffin III in this Week 12 Monday Night Football showcase. There are sure to be some offensive fireworks before this one is over.
Week 13: New Orleans Saints at Seattle Seahawks (-3.5)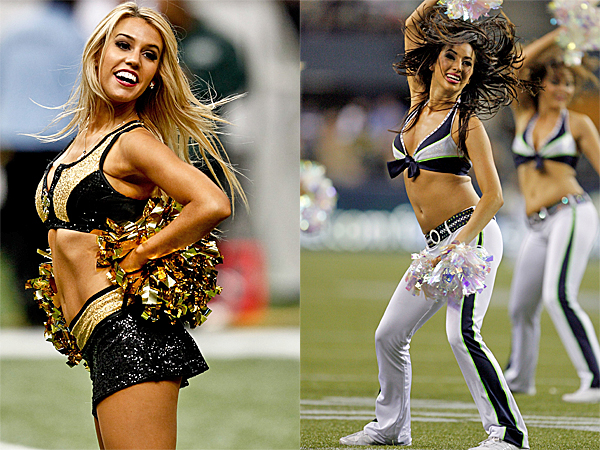 CenturyLink Field is the toughest venue in the NFL, but it seems that home-field is all the books are giving the Seahawks in Week 13. This spread is sure to climb.
Week 14: Dallas Cowboys at Chicago Bears (-3)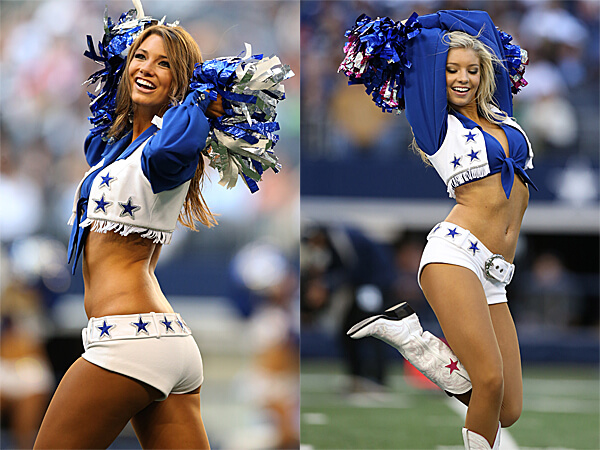 As mentioned earlier, the Bears don't have a cheer squad. But the Cowboys sure as hell do. Enjoy a double shot of their famous cheerleaders for Dallas' lone MNF appearance this season.
Week 15: Baltimore Ravens at Detroit Lions (Pick)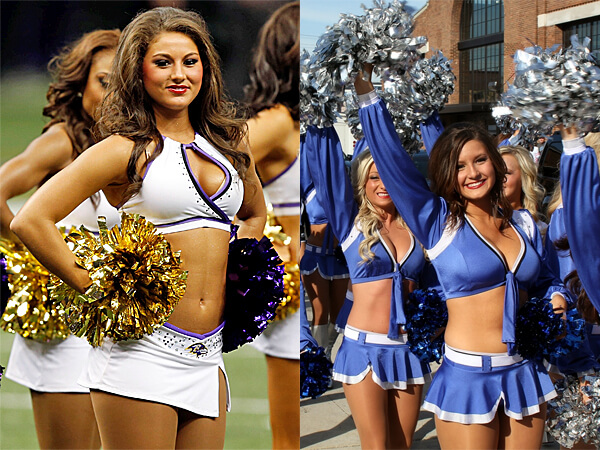 Was the Lions' poor 2012 campaign just a bump in a road? Detroit and WR Calvin Johnson butt heads with the reigning Super Bowl champs in Week 15.
Week 16: Atlanta Falcons at San Francisco 49ers (-3.5)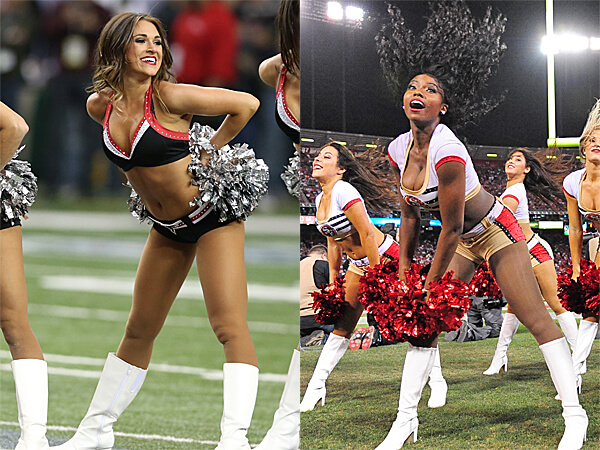 The final MNF game of the season is a gem. The Niners and Falcons face off in a rematch of their thrilling NFC Championship Game.
Previous
Next
More Galleries