All season long, we've looked to expert NFL bloggers to provide insight into why football bettors should play their teams. But with two weeks off before Super Bowl XLVIII, contenders are analyzed and overanalyzed, having their every strength – and weakness – exposed.

We cut to the chase and ask Kirk Davis of Broncos blog "
Bronco Planet
" and Rob Davis of Seahawks blog "
Field Gulls
" to tell us the one thing about their favorite team that scares them the most heading into Super Bowl Sunday.
Denver Broncos vs. Seattle Seahawks (+2.5, 47)

WHY BRONCOS BETTORS SHOULD BE SCARED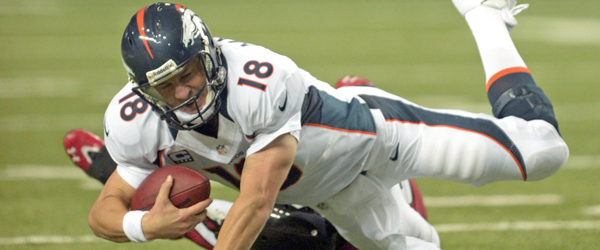 Kirk Davis writes from Bronco Planet. You can follow them on Facebook and Twitter @broncoplanet.
The only thing that would scare me the most about the Broncos in this Super Bowl matchup would be turnovers.
Denver finished the season with an even turnover ratio despite losing 16 of their 27 fumbles. Peyton Manning didn't throw many interceptions (10), but when he did, the opponents turned them into points eight times - six TDs (two pick sixes) and two field goals. It should also be noted that Manning threw an interception in all three of the Broncos losses this season.
Seattle intercepted Colin Kaepernick twice and forced three fumbles – recovering one – against the 49ers last Sunday. The Seahawks led the NFL with 28 INTs and forced 20 fumbles, scooping up 11 of those loose balls, and posted a league-high 2.4 takeaways per game.
WHY SEAHAWKS BETTORS SHOULD BE SCARED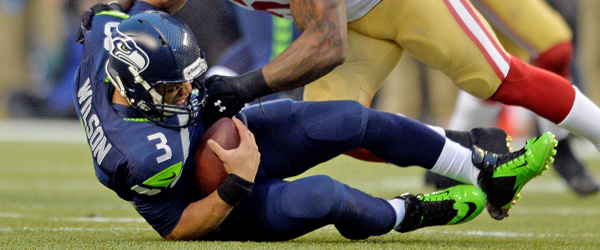 Rob Davies writes for Field Gulls. You can follow them on Facebook and Twitter @FieldGulls.
Seattle's the designated road team in Super Bowl XLVIII and that may play out quite literally once the fans take their seats at MetLife Stadium. The Seahawks have been here before, in Super Bowl XL, when it seemed that Ford Field in Detroit had only allowed Steelers fans access to the game.
To the neutrals out there, this game is all about Peyton Manning and he'll have most of the country on his side. Quite possibly the greatest quarterback that ever lived, Manning has the opportunity to emulate younger brother Eli in lifting a second Lombardi trophy.
I fully expect 75 percent of the MetLife Stadium crowd to be decked out in orange, making the neutral venue hardly neutral at all. Hello once again Super Bowl XL, my old friend.